Backlights
Backlights can be structurally divided in Side- and Bottom-Backlights.
Side-Backlights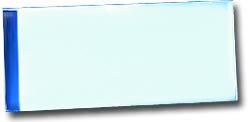 A full laterally irradiated display represents the so-called "Side-Backlight". A plastic screen with mounted diffusor andrReflector, obtain with lateral applied LEDs a full-scale homogeneous illumination. The height is significantly lower than with Bottom-Backlights.
Bottom-Backlights

A full surface radiating display represents the so-called "Bottom-Backlight". A plastic light box with mounted diffusor and to a PCB applied SMD LEDs produces a full-scale homogeneous illumination for in height non-critical display applications.
Customized Backlights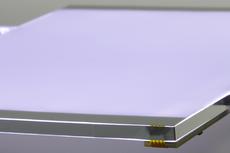 In addition to our standard designs we also develop backlights on customer requirements, which are one hundred percent tailored to your requirements and your display. All kind of sizes, shapes, and of course finely graded colors or RGB solutions are possible.
Of particular note in our portfolio are ultra-thin backlights. With a height of less than 0.9 mm they are used in assemblies with minimum space requirements. Despite of their super flat height, they still offer a homogeneous illumination of the entire area. In addition, backlights are flexible to some degree.
Whether side or bottom backlight, we will find a solution for your needs.
Please contact us and together we will develop a perfect solution according to your wishes!