Embedded Systems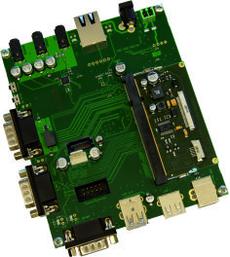 The embedded platforms MT- Extreme and MT Infinity are based on Freescale Semiconductor Ltd, ARM® processors. The focus thereby is on functionality, operator convenience and flexibility of the modular built up products.
The embedded system MT - Extreme comes with a iMX536 Cortex A8 . The MT- Infinity is based on iMX6 Cortex A9 processors, available in dual or quad core version.
By using different display sizes (TFTs) with capacitive or resistive touch, or just as Headless, the systems are suitable for many applications.
As programming basis and set to your specifications, the operating systems Linux ™, Windows Embedded Compact 7 ™ and Android ™ are available. This simplifies your software development crucial and you are able to start straight on to code your user software.
Your benefit: You do not need time-consuming hardware Development, but to start immediately with implementing your software. Thus, the time to market of your product is significantly reduced. You can respond quickly and flexible to customer requirements or OEM designs.
For interesting facts about: "developing HMI systems with modular embedded boards" we recommend our conform publication.
For questions, you can always contact our hardware and software development team directly.