LC-Displays with mirror effect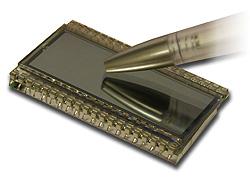 ADKOM ™ provides customized displays with mirrored polarizer for design-oriented applications, such as in the field of consumer goods, in watches, in the home control technology, the plumbing, furniture or other areas.
You can implement your new ideas effectively with the mirror displays of ADKOM ™.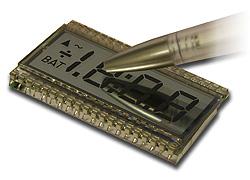 In non-activated state, the display is visually like a mirror. Does screen content come to life the segments are shown as usual, but on mirrored background.
Displays with mirrored surface can be applied with or without backlight!
For further details, please contact our sales team!