Customized TFT-Displays
Thin Film Transistor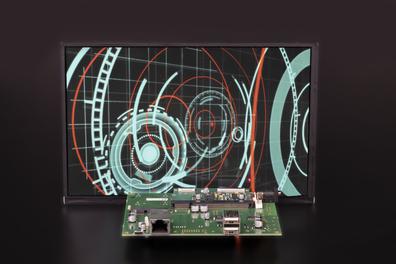 Adjustments from standard TFT to a semi-customized TFT, for example with changes at FPC and Backlight, or by applying of cover glasses, can be offered. In addition, so-called "converter boards" for selected TFTs, e.g. from MIPI --> LVDS, are available and have been part of our range of services for some time.
By the in-house deployment of our embedded systems "mt-extreme" and "mt-infinity" the development of hardware and software, as well as the connection of TFTs to your product are counted among our core competences, just as microprocessor programming and much more.
If you have not found anything suitable for your very special application in the wide range of our standard TFT displays, please contact us so that we can develop a tailor-made solution for you.
Contact us so that we can discuss and calculate the benefits, prerequisites and the advantages and disadvantages of this variant together with you.