Membrane Keypads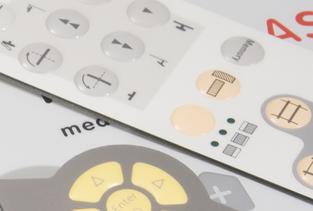 Membrane keypads are an important interface between between product and user. They can also be used in combination with a display unit, or individually.
As input system the membrane keyboards are almost free configurable in size, shape, design and haptic. They can be individually customized to your application.
With and without tactile feedback, rigid or flexible, membrane keyboards offer exactly the desired properties for your application.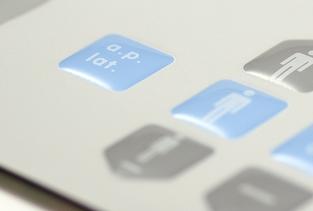 Regardless of the type of key operation, they ensure a reliable switching performance. The closed surface is resistant, has almost no dirt traps and is easy to clean.
Individual areas of the keypad can be backlit by LEDs or EL foil. The connection of the membrane keypad is done via a FFC ( Flexible Flat Cable ). The assignment of the FFC and any possible plug can be customized to your requirements.
For a suitable solution, please contact us.