MT-Extreme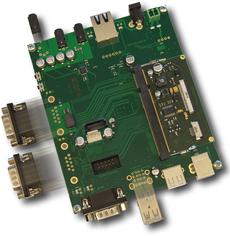 The embedded system MT-Extreme includes an interface and a processor board "MT -COM Extreme", which is connected up with four 80 –pin plugs. With its 1GHz Cortex -A8 core, 1-2 GB of DDR3 RAM and 4-32 GB Flash MT-Extreme provides maximum capacity to meet even stricter requirements. It is the perfect base for the realization of your application. Via an adapter board numerous TFT displays with or without touch (resistive, capacitive) can be controlled. Thanks to the scores of optional interfaces a number of variants of MT-Extreme are possible. By default, MT-Extreme comes with VGA-SODIMM-Adapter. Of course, the system can also be used as Headless controller.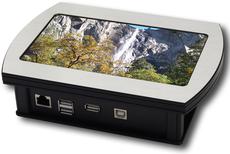 A standard plastic housing is available in various versions (color, optics). Also customized housing in different versions of the respective material, metal and plastic can be offered. Frontally a safety class up to IP65 can be realized.
For questions and problems in the design-in phase, please feel free to contact our hardware and software development team.
For information about the available connection options, please find the technical data.