Standard Graphic LC-Modules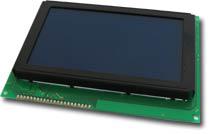 Graphic LCD modules are available in various standard versions.
A working temperature range from 0°C/+50°C or -20°C/+70°C, also viewing angles 6:00 or 12:00 o'clock can be selected. Graphic modules can be provided with lateral illuminating backlights. Thereto for some modules, different colors, such as, white, blue, yellow/green, green, RGB and others are selectable.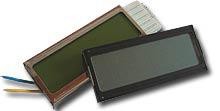 If you cannot find a suitable Graphic module in our standard program, we will be happy to develop a customized solution with you.