Embedded & Development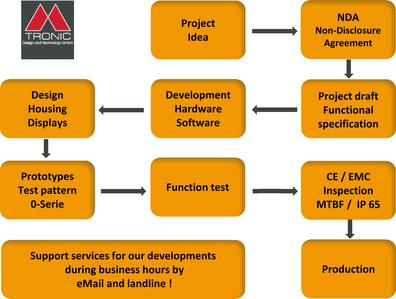 M -Tronic Design and Technology GmbH was founded in 2001. This allowed ADKOM ™ Elektronik to expand its services to the area of electronic development and production of digital controllers.
M -Tronic Design and Technology GmbH is staffed by a creative, flexible and innovative team with extensive experience in Development of ARM® based Embedded Systems
Hardware development, among others of Circuit diagrams, PCB layout and complex processor PCBs (e.g. ARM® based embedded systems).
Software development, among others, of microcontroller and embedded programming
On the following pages we have provided information on these topics for you.