FPC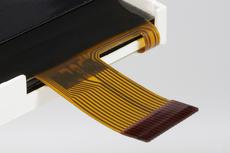 Contacting a display via FPC is a widespread and highly reliable version of the connection to the PCB.
The flexible cable (FPC) from the display can be connected via ZIF connector or through soldering to the PCB. The length and assignment of the FPC cable can be individually customized to fit your application.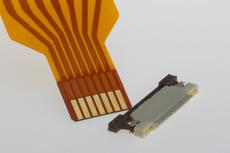 At the installation process, please make sure that the FPC is not under tension and / or is bent because it makes the perfect functioning of the FPC cable suffers
For a proper contact and function during the installation process, make sure that the FPC is not under traction and/or not bend down.
A special type of the FPC represents the FPC with COF (Chip on Flex ). Here, the driver IC is placed on the flex cable.
Further contact possibilities are Pins, Elastomeric Connectors or Heat seal.
For a suitable solution, please contact us.

We are happy to advise!