Touch Panels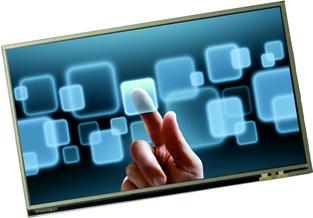 A "display with touch" gives each product a modern, simple and user-friendly operation by finger pressure or touch pen.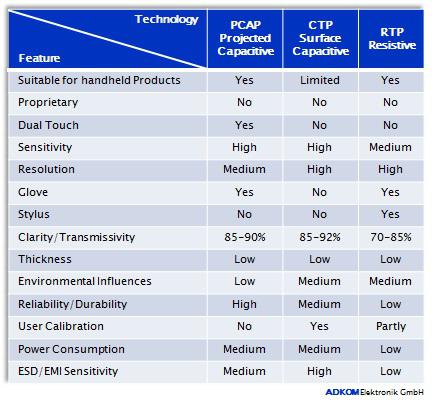 Our LCD modules and TFTs can optionally be complemented with resistive- or capacitive touch panel technology. There are three of the most common touch types selectable. These are in detail:
"PCAP" or "PCT" (projected capacitive touch panel)
"CTP" (capacitive touch panel), or surface capacitive touch
"RTP" (resistive touch panel)
The adjacent table provides a brief overview of the respective touch properties.
We are happy to offer you touch panels, suitable for your necessities.