Heat Seal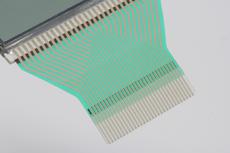 Heat Seal is referred to a foil, printed with conductive material. The contacting of a display via a heat seal provides a reliable alternative for the connection to the printed circuit board.
Contacting of a LCD with the control electronic is done by clamping the heat seal in a socket or by a hot sealing process. Length, configuration and pitch dimensions of the heat seal can be selected individually for your assembly situation.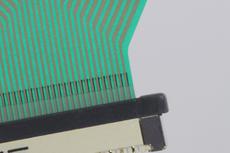 For a proper contact and function during the installation process, make sure that the heat seal is on one hand not under traction and on the other hand not bent down.
Further contacting possibilities for a display to a PCB are represented by FPC (Flexible Printed Circuit), Pins or Elastomeric Connectors.
For a perfect solution, please contact us.