INITIATIV.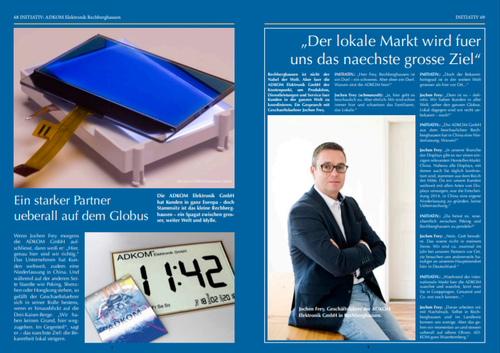 ADKOM - A strong partner all over the globe
"There's only one relevant manufacturer market in our display industry: China. Nearly all the displays you face every day come from Far East, as we serve our customers worldwide with all kinds of displays, the decision in 2014 to set up a branch in China is no surprise", explains managing director Jochen Frey in the latest issue of Initiativ. But also the local market must not be forgotten. "More and more we feel the great interest in displays in our local environment - ADKOM is located in one of the economically strongest regions of Germany and thus also the world. "
The complete article is available here as a PDF.