Super disaster at Japanese glass manufacturer NEG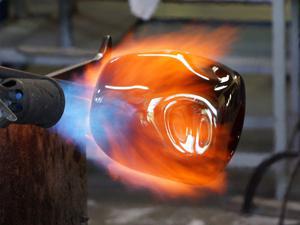 A serious incident was reported concerning the Japanese glass manufacturer NEG in mid-December. Meanwhile, the real scope of this message is becoming increasingly clear.  NEG is one of the most important glass manufacturers, producing around 16% of the world market demand for panel glass at its Takatsuki and Notogawa locations. The production lines at both locations were damaged due to a power failure lasting several hours. The Gen 6 and Gen 8.5 plants are no longer in progress in the long term. Both of them are operated centrally from a melting furnace to production lines.
As the glass mass on the feeders cooled down, all production lines in the two plants are out of order and have to be repaired or rebuilt by the middle of the year. The calculated failure of glass panels is currently projected at around 4 million m². The resultant shortage of panel glass for TV and display production will lead to a further delay of raw materials for TFT and LCD manufacturers.
The hyob messages that somehow never want to tear off spur us on at ADKOM, in very close coordination with our partners, to keep the effects for our customers as low as possible. However, we will not be able to do it entirely, and it is only possible in mutual consultation. That is why we would like to point out "expressis verbis" how extremely important it is to schedule your requirements together with us as early as possible. This is the only way to prevent the supply chain from breaking off at the earliest.
If you have any detailed questions, please contact us, because we are always happy to advise you.