ADKOM wishes you a Merry Christmas and a Happy New Year 2023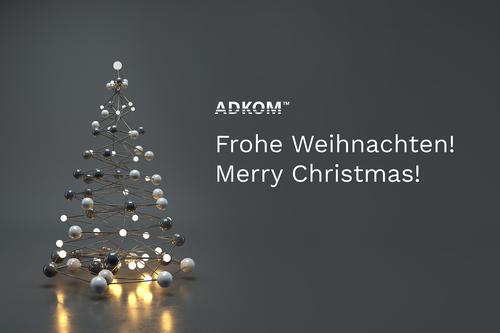 At Christmas we wish you a quiet and contemplative time and hope that 2023 will bring you happiness, contentment and success, but above all health.
External circumstances have not always made it easy for us, and so another turbulent year is coming to an end.
We would like to take this opportunity to thank our customers and all our business partners for their trust and loyalty, as well as for the good cooperation.
Together we were able to solve some imponderables.
This pleases us and also makes us a little proud.
With this in mind, once again all the best and to many new joint projects in the New Year!